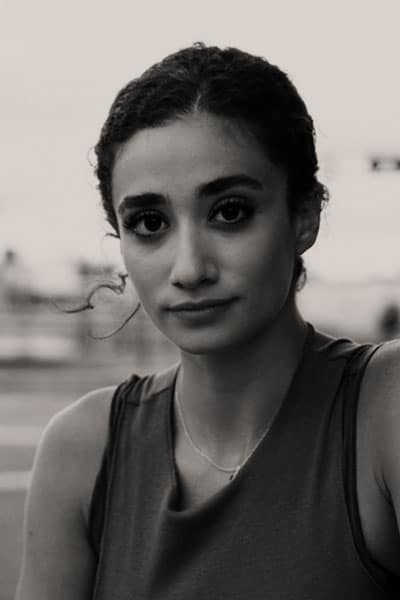 Dolly Sfeir of Abingdon Virtual Productions

Choreographer and film director Dolly Sfeir grew up in Lebanon and moved with her family to the United States at the age of eighteen. The move changed her life and defined her creative process, driving her to explore the contrast between her homeland and adopted country through dance.
Hailed for her "stunning work" (Palm Springs Desert Sun), Sfeir probes the instability and social angst of contemporary life through a fantastical and cinematic lens. She was the 2019 Grand Prize recipient of the Palm Desert Choreography Competition at the McCallum Theatre in Palm Springs, Calif. She received a choreographic fellowship from Jacob's Pillow in 2019, and was an artist-in-residence for the Abingdon Theatre Company in New York. Within the frame of her residency, she is developing several short films and a full-length work set to the music of Duke Ellington. Additionally, she has been offered a residency with CUNY Dance Initiative to develop a full-length work, to be premiered post-pandemic.
Sfeir's two most recent works, "it will happen again tonight." and "hi are you like me," were commissioned by Mare Nostrum Elements in New York. These works have since been performed at the 2020 Battery Dance Festival, the Dance Gallery Festival at Alvin Ailey City Theater, and the Nuvu Festival. Her work has also been presented at the Diavolo Dance Theater in Los Angeles. She is a graduate of CSU Long Beach, where she was awarded a College of the Arts Scholarship and received a BFA in Dance.